We are holding virtual services only
Due to the rising number of Covid-19 cases in Dunn County and Boyceville the decision was made to return to virtual services.
For more information check out the latest issue of the Gleaner.
Check back here or on Facebook for updates.
The Community Thanksgiving Service will be available to watch after 6 pm, Monday Nov. 23.
You can find past messages in the Message Library.
The United Methodist Church of
Boyceville welcomes you and invites you to visit us.
Something different for Advent
Looking for a different way to prepare for Christmas? Willing to try something different? How about a virtual Advent study? Purchase the book, read the chapter, and join in the Zoom discussion.
Down to Earth The Hopes & Fears of All the Years Are Met in Thee Tonight
By Mike Slaughter and Rachel Billups
When Heaven Comes Down to Earth, Greatness Gets Redefined.
A virgin birth. God's son…a helpless baby. Fleeing certain death. Nothing about the Christmas story is ordinary. Mike Slaughter says it's enough to confound the mind and make the heart contrite. In his book, Down to Earth, Slaughter presents a four-week Advent study that opens up God's Christmas surprise to us and examines how it changed everything.
Zoom meeting time and dates will be finalized once the list of participants are finalized.
Please let Pastor Shannon know if you will be joining (shannonmattison@yahoo.com) and an invitation to the Zoom meeting will be emailed to you. If you have never used Zoom before, that's okay. We are all learning how to do things differently.
Our Pastor the Rev. Shannon Mattison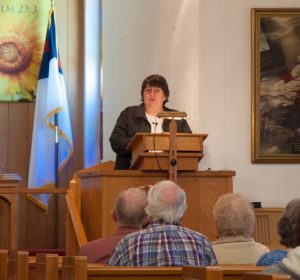 Worship Service is at 9:45 am.
Children's Sunday School is during the Worship Service September through May.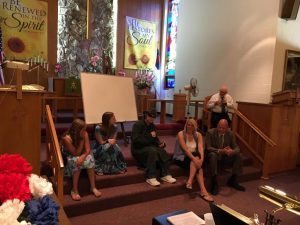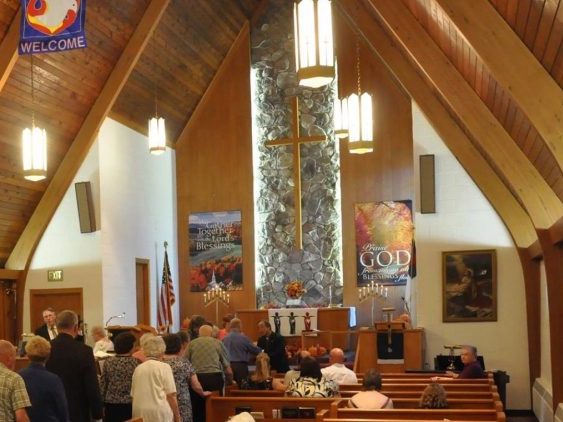 Communion is served the first Sunday of the month. We practice Open Communion, all are welcome at the table.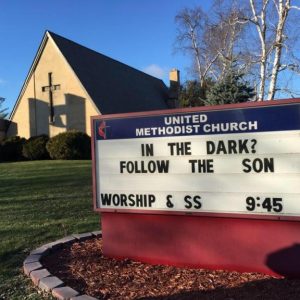 Home
Our door is open to all.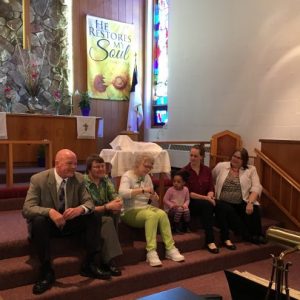 Children and Adults
Our Children's message welcomes all ages.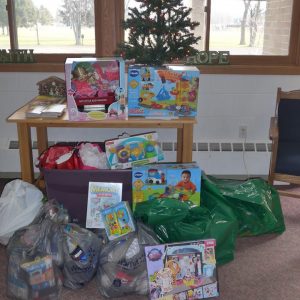 Missons
The Angel Tree, our gift to children in the community.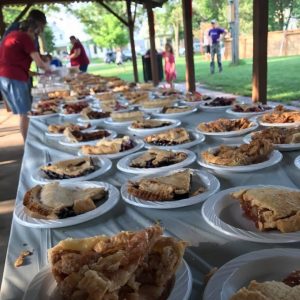 Community
Serving at the Ludington Guard Band Concert.
Special Sundays
Coffee Time is the second and fourth Sunday after the service. Come join us for a cookie, coffee and great fellowship.
The third Sunday of the month is Hymn Sing Sunday starting at 9:30 am. Come and request your favorite.