The United Methodist Church of Boyceville
welcomes you and invites you to visit us.
We are holding in person worship services.
Service time – 9:45 am.
For your own safety, please wear a mask if you are not fully vaccinated.
The Coat Closet distribution dates are set for 2021!
Check out the
Coat Closet page
for more information.
Sunday October 31 at 10 am.
Special Joint Worship Service at Faith Prairie Farm.
Potluck Meal to Follow.
No service at Boyceville or Grace Wheeler.
Sermons by phone
Did you know we have a new way for folks who don't have internet to hear the service? Our Sermon by Phone service is available at 715-309-5114. This is a local call for those living in Boyceville and Wheeler. Reach out and share this information with family and friends who don't have internet.
For more information about our services check out the latest issue of the Gleaner.
Check back here or on Facebook for updates.
Pastor Vicky Strupp and her husband Jim.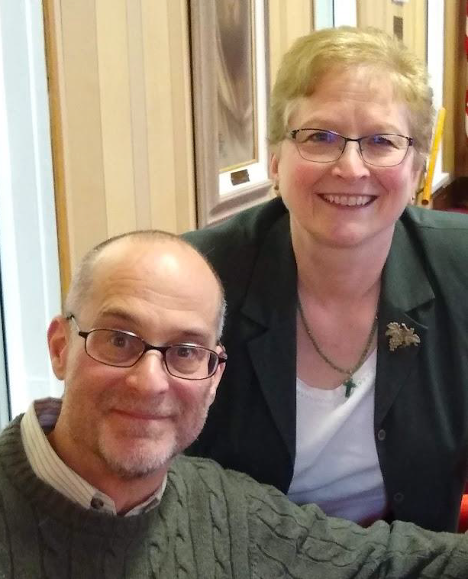 Worship Service is at 10:00 am.
Children's Sunday School is during the Worship Service September through May.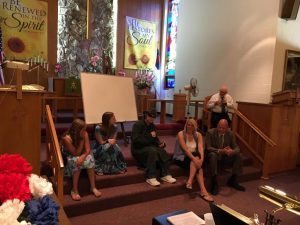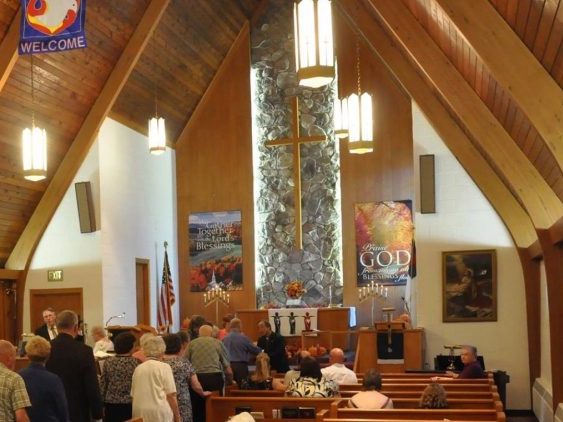 Communion is served the first Sunday of the month. We practice Open Communion, all are welcome at the table.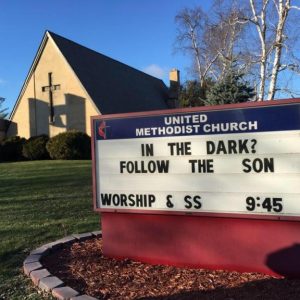 Home
Our door is open to all.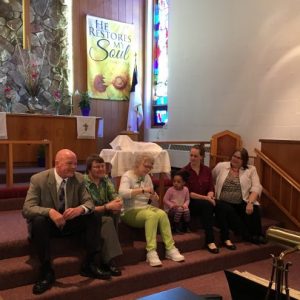 Children and Adults
Our Children's message welcomes all ages.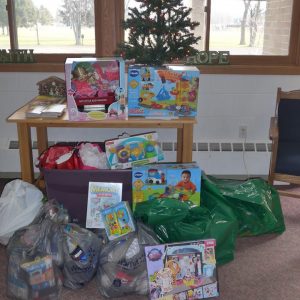 Missons
The Angel Tree, our gift to children in the community.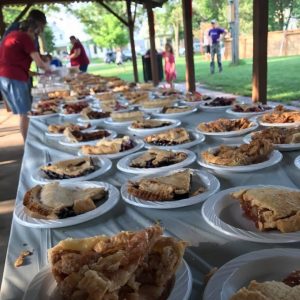 Community
Serving at the Ludington Guard Band Concert.
Special Sundays
Coffee Time resumes in September! Join us for coffee, a treat and fellowship before or after the service on the second and fourth Sunday of each month.
The third Sunday of the month is Hymn Sing Sunday at 9:45 am. We will sing for 15 minutes before the service starts. Come and request your favorite.