The United Methodist Church of Boyceville welcomes you and invites you to visit us.

Worship Service at 9:45 am.

Sunday July 30, 2017 is our 5th Sunday Celebration at Pioneer Park in Prairie Farm at 10 am. We will not have a service at the church on this day.

CALLING ONE AND ALL. August 1st is Family Night at the Ludington Band Shelter. The Band Concert will follow Family night and we serve the social that night. We are in need of workers, and pies/bars/cookies. The fun starts at 6:00 pm and runs till 9:30 pm. Many hands make light work. Contact Doreen Olson, Carol Cherney or Kim Silvius to volunteer.



We are located at 804 St. John Street in Boyceville.



Pastor Timothy Matthaei has been called to a new church. At this time we do not have a new pastor.


Children's Sunday School is during the worship service during the school year.

Communion is served the first Sunday of each month. We practice Open Communion, all are welcome at the table.


Coffee Time is the second and fourth Sunday after the service. Come and join us for a cookie, coffee and great fellowship.

On the third Sunday of the month we have a hymn sing at 9:30 am. Come and request your favorite.

Be sure to check out the website links a
t
Favorite Links.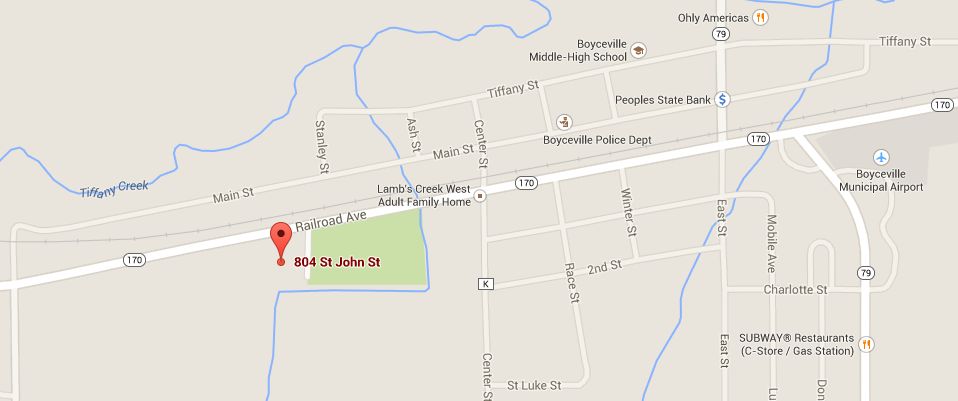 Website last updated July 16, 2017.