The United Methodist Church of Boyceville Welcomes you!
Sunday Worship Services are at 9:45 am.
Collecting of items for Turkey and Syria will continue through the month of March.
Items can be dropped off Sunday morning before or after the service.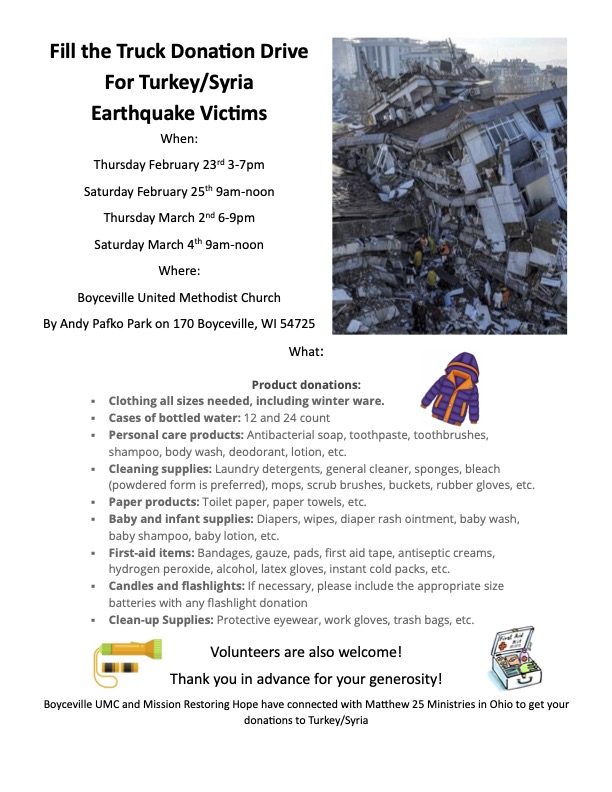 Lenten Services Schedule:
Lenten Service Moved to Boyceville tonight, March 8. Supper at 6:15 pm, followed by the service at 7 pm. Prairie Farm Faith has a very muddy Parking lot.
Meal at 6:15 pm, service at 7.
March 29th: Boyceville
April 6th: Maundy Thursday – Peace Wheeler – no meal
April 7th: Community Good Friday Service 7 pm at the United Lutheran Church in Prairie Farm.
April 9th: Easter Sunday – regular service time at Boyceville, Faith Prairie Farm and Peace Wheeler.
Blessing Box Open for Business!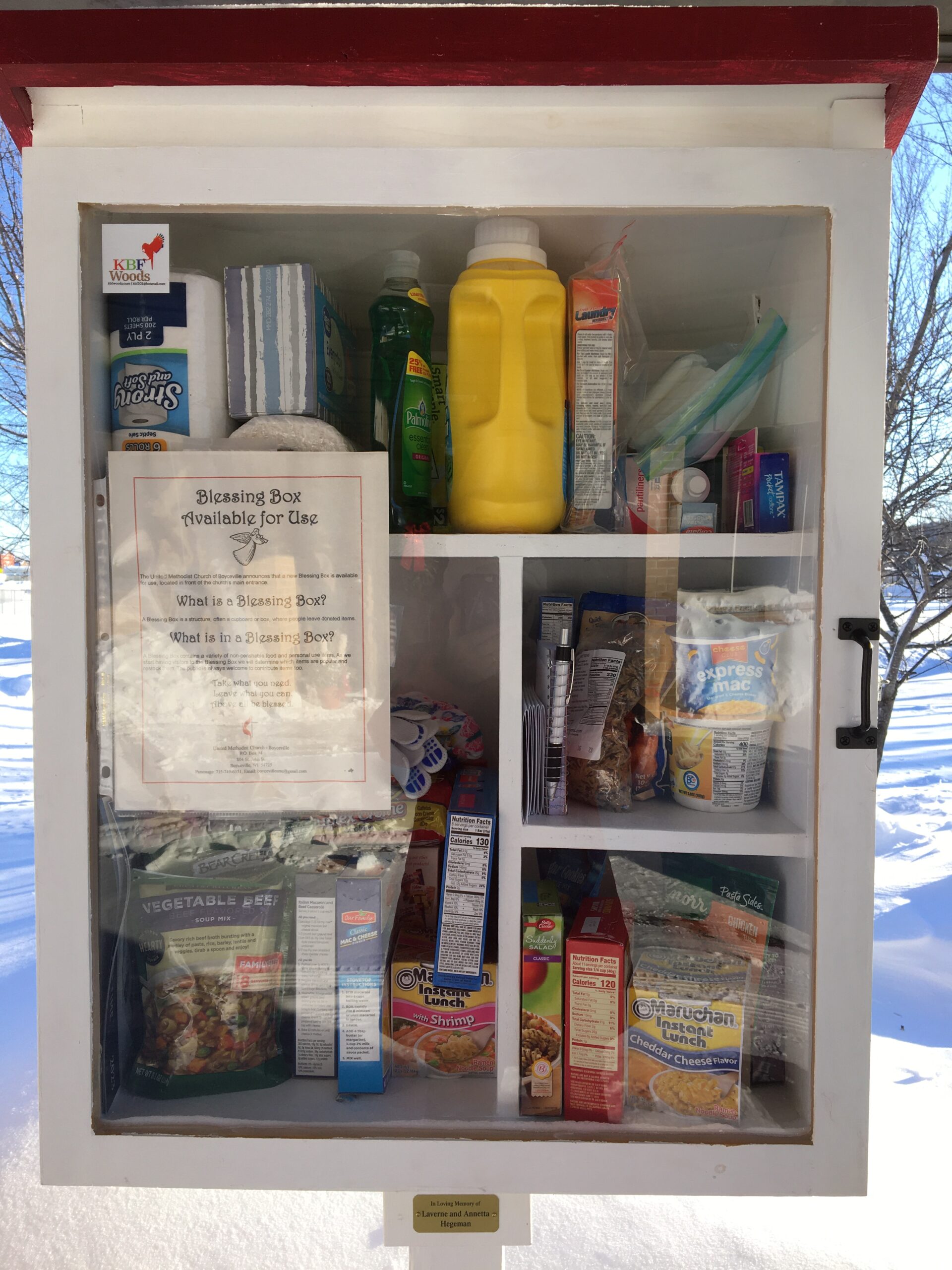 A blessing box is a mini food pantry stocked with donated items. Our blessing Box is under the overhang, right by the front doors and is available 24/7.
Take what you need.
Give what you can.
Above all be blessed!
Sermons by phone
Did you know we have a new way for folks who don't have internet to hear the service? Our Sermon by Phone service is available at 715-309-5114. This is a local call for those living in Boyceville and Wheeler. Reach out and share this information with family and friends who don't have internet.
Pastor Vicky Strupp and her husband Jim.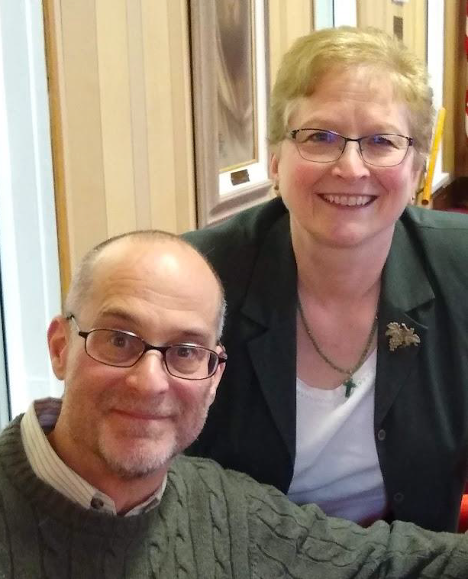 Worship Service is at 9:45 am.
Children's Sunday School is during the Worship Service September through May.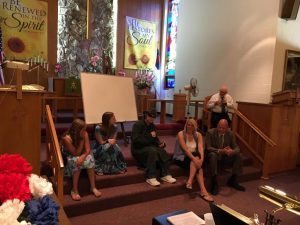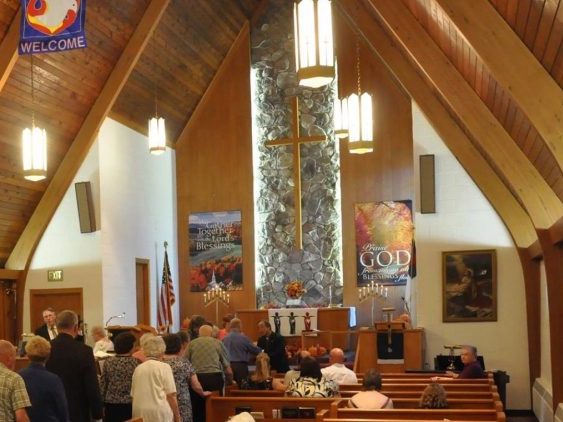 Communion is served the first Sunday of the month. We practice Open Communion, all are welcome at the table.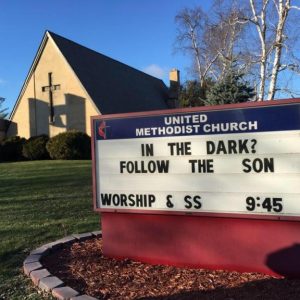 Home
Our door is open to all.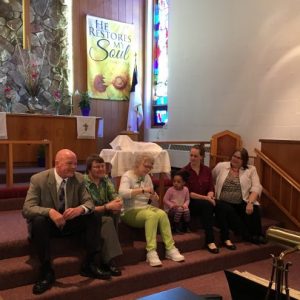 Children and Adults
Our Children's message welcomes all ages.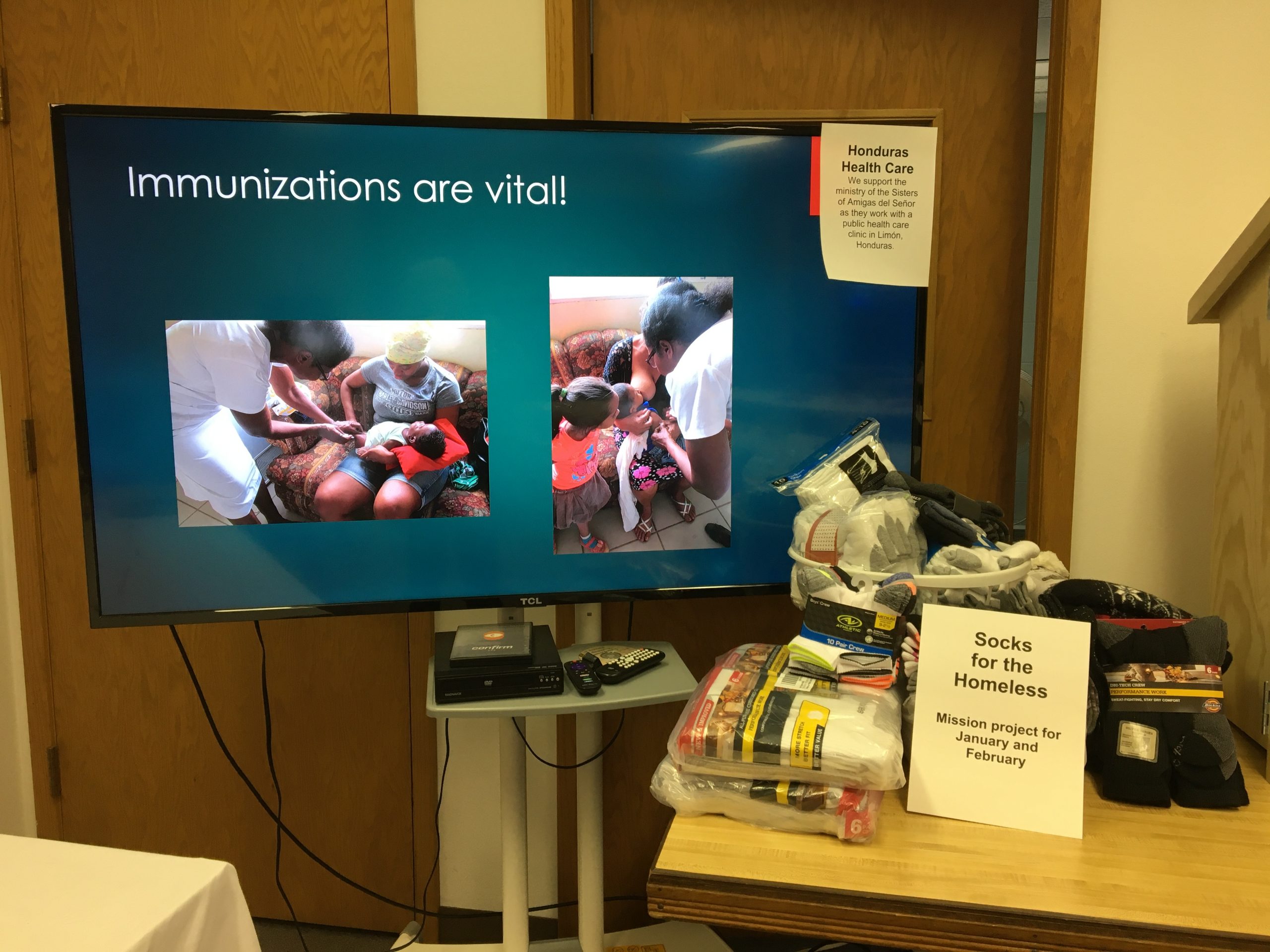 Projects near and far. From socks for the homeless, to supporting a medical center in Honduras.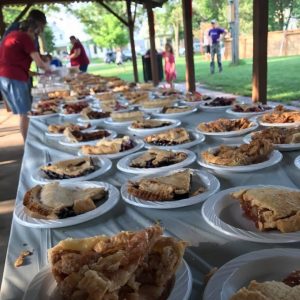 Community
Serving at the Ludington Guard Band Concert.
Coffee Time
Join us for coffee, a treat and fellowship after the service on the second and fourth Sunday of each month.