The coat closet
providing warm winter outerwear
The Coat Closet provides free winter outerwear to the community near and far. We have coats, snow pants, boots, hats, scarves, mittens and gloves. The Coat Closet is located at 510 Winter Street, in Boyceville. The entrance is in the alley.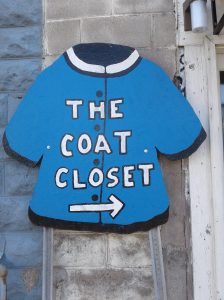 Distributions for 2020
Due to Covid-19 the Coat Closet will not be open for regular distributions this year. If you are in need of winter apparel please call the phone number below to set up an appointment on an individual family basis. Masks are to be worn and hand sanitizer will be available at the desk by the front entrance. No more than 3 people at a time for each appointment, this includes families. The last date for appointments will be November 14th.
Thank you for your understanding in these trying times.
For Appointments call: Sonya Zebro at 715-308-8435
We currently have a good supply of winter coats. Donations of clean, gently used snow pants, boots, hats, scarves, mittens and gloves are welcome. Our greatest needs are for children's coats, snow pants, boots and waterproof mittens and gloves.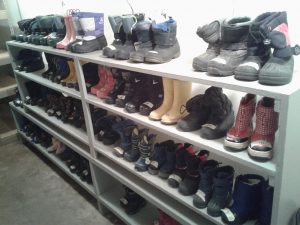 The boot room.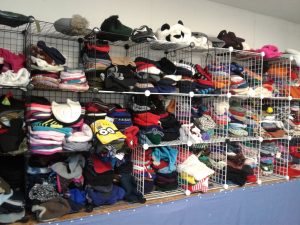 There are many hats and scarves to choose from.
Coats of all sizes are available.